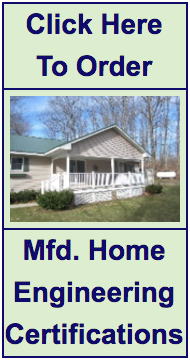 To order an Inspection call 541-554-1217 Get a Quote
Home Inspection is the most important and crucial step during a Real Estate transaction, as the Home Inspection Report will give you the tools to understand the condition of the home and its components. This information will allow you to make an educated decision, and potentially give you the ability to renegotiate for repairs of items, or on price.
Having Randy Birzer, an expert and experienced (4,000+ inspections) licensed Oregon Home Inspector (OCHI #796) give you an independent evaluation of the home is a valuable tool in confirming your purchase decision. I report on ANY visible safety issues, installation deficiencies, areas of moisture intrusion, and other piece of information that may assist you in making an educated decision. MY REPORTS ARE COMPLETELY UNBIASED, I HAVE NO AFFILIATION WITH ANY OTHER PARTIES TO YOUR TRANSACTION. MY ONLY OBLIGATION IS TO HELP YOU UNDERSTAND THE CONDITION OF THE PROPERTY YOU ARE PURCHASING.
A
Whole House Inspection
is a visual inspection of the property, including: the drainage of the yard, the walkways, structure, foundation, roof, heating and cooling systems, plumbing, electrical, walls, ceilings, floors, windows, doors, appliances, water heater, and much more. A complete list of what a Home Inspection in Oregon covers is in the "Standards of Practice" available from the inspection documents
page.
A
Wood Destroying Organism Inspection
is a visual inspection that looks for conditions of, and conditions conducive to damage from wood destroying organisms such as: termites, beetles, carpenter ants, fungal decay (rot) and plumbing leaks. This kind of inspection is also called a, "Pest & Dryrot" or "Termite & Dryrot" inspection and is an important inspection in Oregon. A WDO or WDI (Wood Destroying Insect) inspection and is often required when re-financing a property.
Radon
is a colorless, odorless gas that is estimated to cause 20,000 deaths a year in the United States. The Environmental Protection Agency recommends that every home in the US be tested for radon, especially at the time of a real estate transaction.
The Oregon Health Authority
has published new data on radon by Oregon Zip code. We provide Radon testing with or without a Home Inspection.
We also provide
Manufactured Home Foundation Certifications
,
Manufactured Home Additions Certifications, Manufactured Home First Location Certification
s,
Commercial Building Inspections
,
Commercial Building Wood Destroying Organims (WDO), Commercial Building Wood Destroying Insect (WDI)
,
Multifamily-Apartment Inspections,
and other inspection related services.
We look forward to hearing from you.
541-554-1217 
Randy@EugeneInspection.com
Please enjoy these photos and video from various Eugene Oregon Home Inspections!